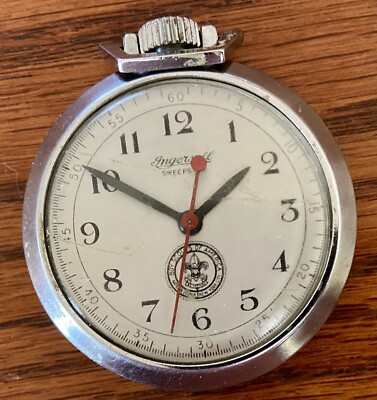 Vintage 1936-1947 Boy Scouts of America Ingersoll Pocket Watch • Keeps Time! ⏱!
Bids: 1
Item condition: Pre-owned
as of October 15, 2021 7:35 pm
NOT JUST HARD TO FIND! ALMOST NON-EXISTENT! * BOY SCOUTS OF AMERICA POCKET WATCH * Ingersoll Watch Co Pocket Watch. About 2" in diameter. Manufacturer:Ingersoll Watch Co. Boy Scout pocket watch dates from 1936 until WWII.
Ingersoll Boy Scout Pocket Watch