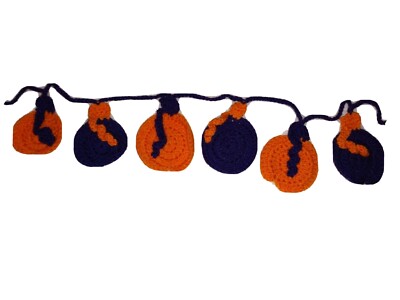 Hand Made Crochet Halloween Garland
Item condition: New
Ended: Oct 15, 12:21 PST
Hand Made Crochet Halloween Garland. Condition is New. Orange & Purple Pumpkins with Twist Stems. 27 inches before stretched out. Has 3 orange & 3 purple pumpkins on a purple string. Very festive for Halloween. Can be placed over or in a doorway or window. They are hand made by Beth & as such they are one of a kind & unique. Shipped with USPS First Class.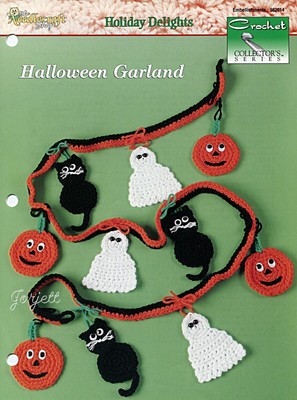 Halloween Garland ~ Pumpkin Cat Ghost, Crochet Collector's pattern leaflet
Item condition: Used
Ended: Oct 4, 06:00 PST
Halloween Garland ~ Pumpkin Cat Ghost, Crochet Collector's pattern leaflet CRAFT PATTERN PUBLICATION WRITTEN INSTRUCTIONS TO MAKE IT YOURSELF ITEM DESCRIPTION DETAILS: PUBLICATION FORMAT TYPE: Printed paper publication PUBLICATION PRODUCT: Pattern leaflet with written instructions BRAND/PUBLISHER: The Needlecraft Shop, Crochet Collector's Series PUBLICATION YEAR: 1998 CRAFT TYPE: Crochet...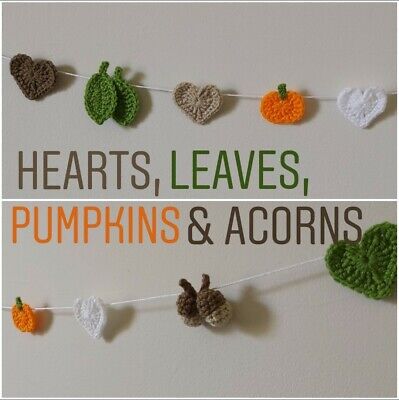 Autumn Leaves Pumpkin Halloween Bunting Garland Crochet Handmade Decor Gift
Item condition: New
Ended: Sep 29, 10:31 PST
Handmade Autumn Bunting Lovely home decor now that autumn has arrived. Pumpkins, hearts, leaves and acorns. Each piece on the string is about 5cm x 5cm. Approx 1.5m long 4 x hearts 1 x pair of leaves 1 x pair of acorns 1 x pumpkin Each piece moves freely along the string so you can position them however you'd like If you'd like a longer/shorter length of bunting, please message me!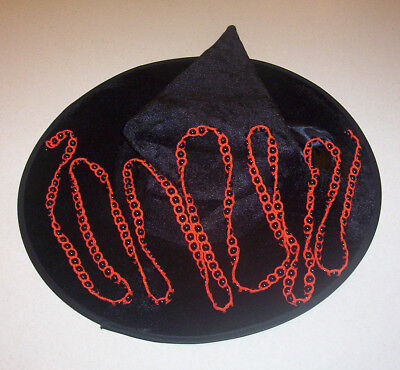 Hand Crochet Orange on Black Beaded Garland 9' Halloween
Item condition: New
Ended: Sep 30, 18:22 PST
Free shipping
Crochet Beaded Christmas Garland This black beaded garland is crocheted with orange #10 cotton thread. The garland measures 9 feet. Pet and Smoke Free Home! I accept Paypal. Pay Pal only from outside the United states. Please pay within 7 days of purchasing your item. I will combine shipping if you purchase more than one of my items. Please let me know so I can send an invoice. If for any...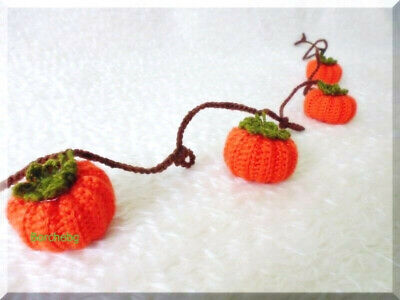 pumpkins garland autumn fall Thanksgiving Halloween handmade crochet
Item condition: New
Ended: Oct 1, 04:59 PST
Adorable pumpkin garland autumn/Halloween/Thanksgiving decoration. This garland is 100% handmade crochet. It has 6 pumpkins, each measured about 5cm. across and 4 cm. in height. Please mind that due to a hand work, stuffing and specifics of the yarn the measures are not exact but may slightly vary. garland measures: approx.150cm material - acrylic yarn If you want to customize the number of...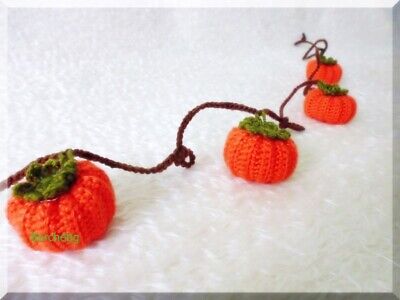 pumpkin garland primitive autumn thanksgiving halloween decoration hand crochet
Item condition: Open box
Ended: Oct 1, 04:43 PST
Lovely handmade crochet pumpkin garland. Six pumpkins on a garland. There are loops at the ends for easy hanging pumpkin measures: about 5cm across and 4cm height garland measures: about 150 cm. All the measures may slightly vary due to a hand work and stuffing If you want a bigger quantity of pumpkins or different measures for the garland please contact me. Thank you and please have a look at...