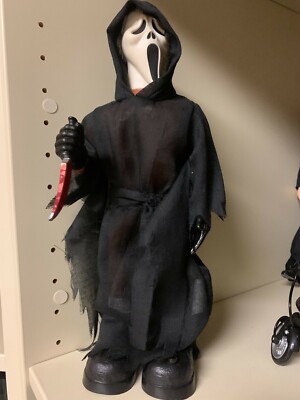 "SCREAM" GHOST FACE talking figure. WORKS PERFECTLY!
VIEW THIS ITEM
Bids: 0
Item condition: Used
Ended: Oct 20, 14:55 PST
SPENCER talking Scream figure from GHOST FACE!! VERY RARE and works great!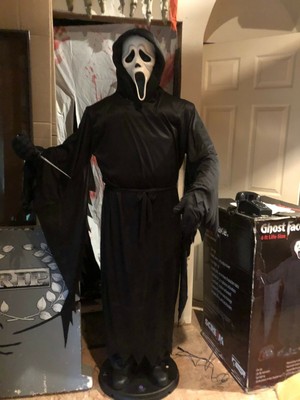 Gemmy Spirit Halloween Animated LifeSize Ghostface - Rare !
in stock
My Rare Gemmy Spirit Halloween Animated Life Size Ghost Face. Original instructions state Gemmy while Spirit is stamped on the box. Assuming this was a Gemmy exclusive sold by Spirit Halloween. Everything is original and included - Box, Instructions, Body with Base, Head, Hand with Knife, Telephone and AC/DC Adapter. Not sure if the eye glasses came with the prop or were added over the years...