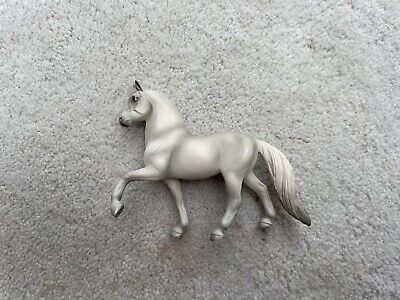 Retired Breyer Horse Stablemate #59209 Deluxe Stable Set Grey Peruvian Paso G3
as of June 28, 2022 10:36 am
Produced 2015 to 2020. Used but good condition overall with only minor marks.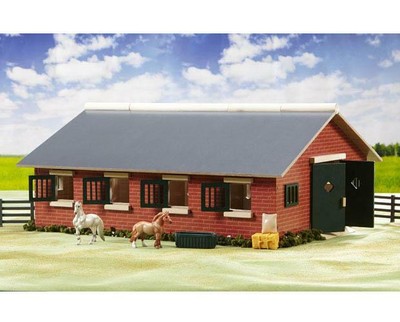 Breyer 59209 Deluxe Stable Set Stablemates Stable 1:32 horse toy model horses
as of June 28, 2022 10:36 am
Brand new Breyer 59209 Deluxe Stable Set Stablemates 1:32 scale Breyer's Stablemates Deluxe Stable Set is the ultimate accessory for fans of Breyer's 1:32nd scale Stablemates horses. This 7-stall barn is loaded with the equipment needed for a busy riding stable. This set includes a grey Peruvian Paso, a red roan pony, 12 pieces of fencing, feed bag, water trough, hay bale, and a 5" x 7" sheet...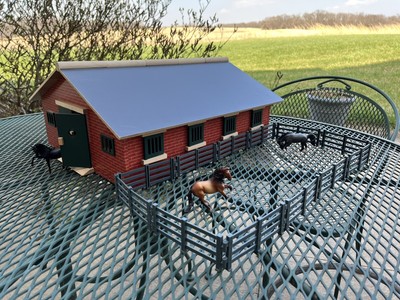 Breyer Stablemates Deluxe Stable Set Great Condition - Fencing Included!
as of June 28, 2022 10:36 am
Breyer Deluxe Stablemate Stable Set Original models are not included, however, all fencing is! Models pictured ARE included! Stable is in great condition! Hinges are working fine and no dents, scrapes, etc. Has never been played with and only on display. SHIPPING: Stable is deconstructed in postage. I do apologize as I no longer have the instructions on how to build the stable, but it is...